Nanotechnology is our field. Precision is our tradition.
Innovation is our key instrument.
That's why we are located in Switzerland, one of the most powerful and innovative areas in Europe.
Since the beginning of the 20th Century Switzerland has been a cradle of great innovations in precision mechanics. Nowadays it has become an important center of micro- and nanotechnology.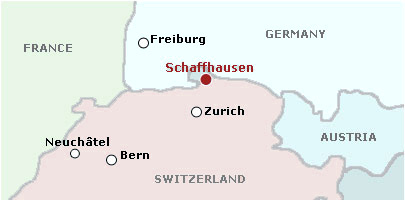 Schaffhausen is a historical city in Switzerland and the capital of the Kanton of the same name. Schaffhausen is located close to metropolis Zurich next to the German border.
>> Economic Promotion Agency Schaffhausen Economic Promotion Agency Schaffhausen
>> Tourist Information Schaffhausen Tourist Information Schaffhausen